NOTTELY RIVER VALLEY VINEYARDS, LLC. is a family owned and operated vineyard and winery established in 2008. The vineyard and winery occupies 10 acres of a 93 acre farm that has been in the family since 1820. The vineyard consist of high density plantings of Cabernet Franc, Cabernet Sauvignon, Chardonnay, Primitivo, Pinot Gris, Riesling, and the French Hybrids – Chambourcin, Chardonel, & Seyval Blanc.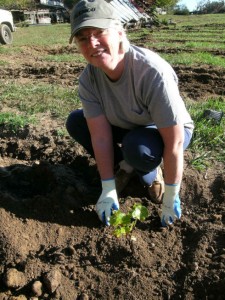 Viticulture practices include high density plantings, leaf pruning, cluster thinning, and limited fruit production. These practices provide the winery with high quality fruit for wine production. The winery consist of a below ground gravity flow design, and includes geo-thermal cooling of the cellar.
Nottely River Valley Vineyards strives for minimal intervention throughout the wine making process. We strive to fashion our wines after the "Old World Style, Hand-Crafted" wines of Europe. The first harvest was in the fall of 2011. The 2011 vintage was released November 1, 2012.
In season, the Tasting Room hours are Friday and Saturdays, 12 p.m. to 6 p.m. Unable to drop by during these hours: call for an appointment (404) 731-5906.
Latest News