"Terroir" is a French term used to describe the total (Place), environment where wine grows. This concept embraces an infinite number of factors which influence the vineyard, grapes, and wine. Some of these are: temperatures (both high and low for the day), natural rainfall distribution over the year, total hours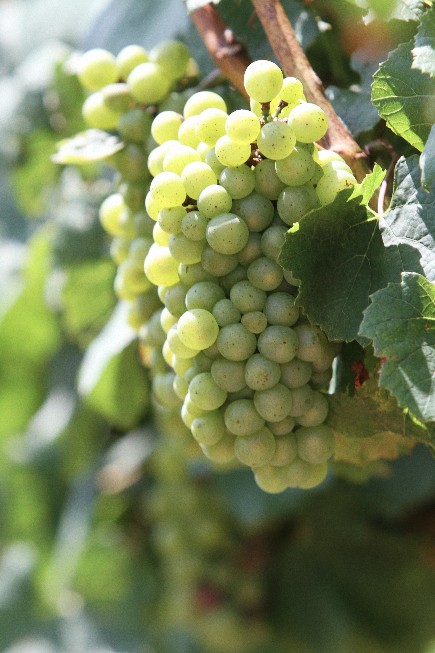 and intensity of sunlight, the structure of the soil (depth, pH value, water retention ability, and mineral composition), shape and slope of the terrain, and the direction of the sun angle to the terrain. These are only a few of the many factors affecting the vines. The sum and effect of these factors is "Terroir".
Nottely River Valley Vineyards is blessed with a unique "Terroir". Sitting on the foot-wall of a reverse fault (actually on top of the fault line), the vineyard occupies a terrace that was the former bed of the Nottely River that now flows in the valley 100 feet below. This terrace is filled with river rock providing excellent drainage for the vines. Just below the river rock is a layer of sedimentary shale that is lifted to the vertical plane. This shale layer is over 500 million years old. This layer provides the wines the opportunity to absorb some of the oldest minerals on the planet. Being in an inner river valley cool foggy mornings provide the grapes with cool moist air and an average daily 25 degree difference in temperature during the growing season. The slope of the vineyards is toward the northwest, and provides full sun exposure until sunset. This orientation also provides a continual breeze through the vineyard. This "Terroir" produces wines that are bright, crisp, high in acid, and mineral content, they are unique to this place.